Book You Next Event at Helen Butler Hall
Weddings, Graduations, Birthdays & More!
Our Helen Butler Hall has a history that dates back to the early 1900's. Originally, it was built as an auditorium and gym for the Queen of the Rosary Academy. Years later, it became known as Our Lady of Prouville Retreat House for the Dominican Sisters. Some years after, the hall was renovated to provide housing for the ministering Sisters and was renamed John XXIII Hall. When this residence closed in 1988, with the exception of office space for our Maintenance Department, the building lay dormant. In 2004, Sister Helen Butler, O.P., planned a renovation project that would create a place for the residents of Dominican Village to gather for special events, dance, theater, and musical productions.
Today, if you're planning some special celebration: a bridal shower, a wedding reception, a milestone birthday, a holiday party, or a business conference, make The Villas your first phone call. The hall can accommodate small gatherings of 10 to larger groups of 200. Come by and see for yourself. Some of the original flooring, the stage, and high vaulted beamed ceilings were preserved to maintain its beauty and precious history. Call our Sales & Marketing team at (631) 842-6091.
Our team can also suggest local catering services known for their exceptional value, or feel free to choose your preferred vendors.
Want that special day to be unique? Renting our Helen Butler, O.P., Hall is your best choice.
Right outside the hall, is our patio and stage. During good weather, your guests may gather here as well. Also, a great background for those special photos.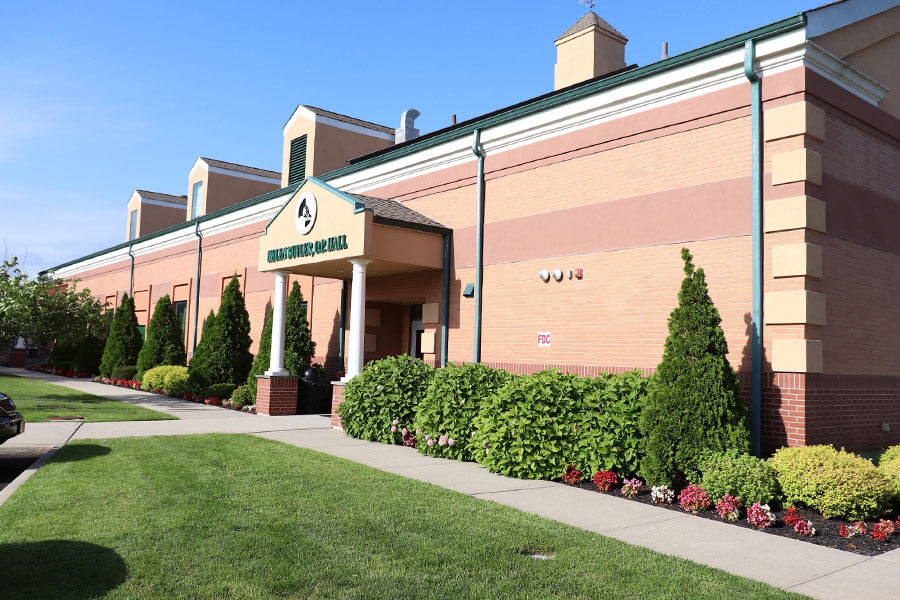 Veterans Day honoring our residents and vets from the community. They enjoyes a free lunch served by Our Directors and staff. The entertainer played something for every branch of the military.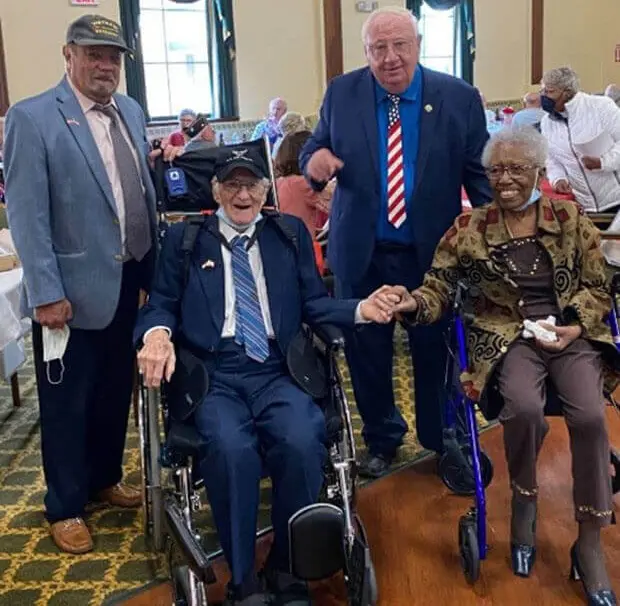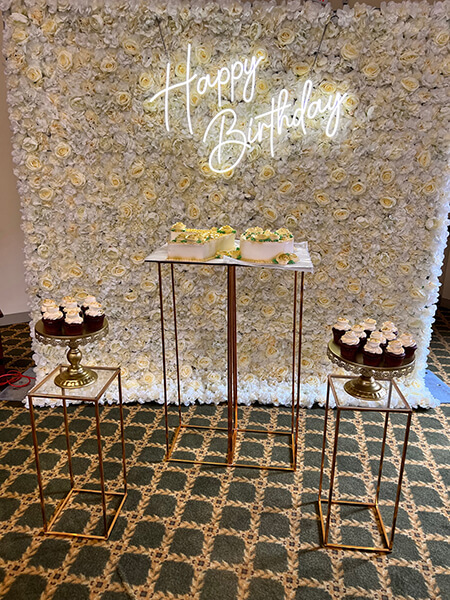 Helen Butler, O.P., Hall is perfect for celbrating that milestone birthday.
Planning a wedding? Then our hall is the place to host your reception. Plenty of room for dancing and celebrating.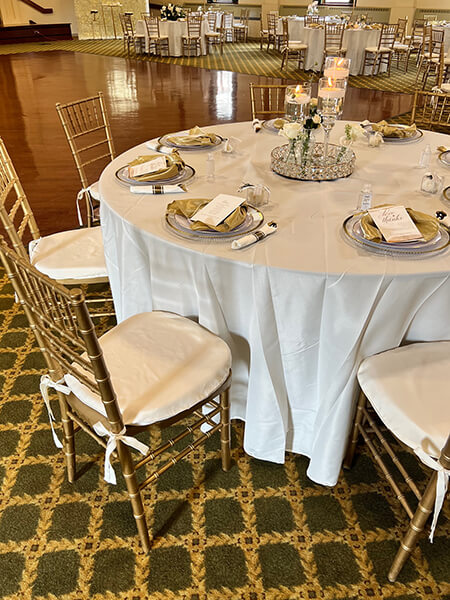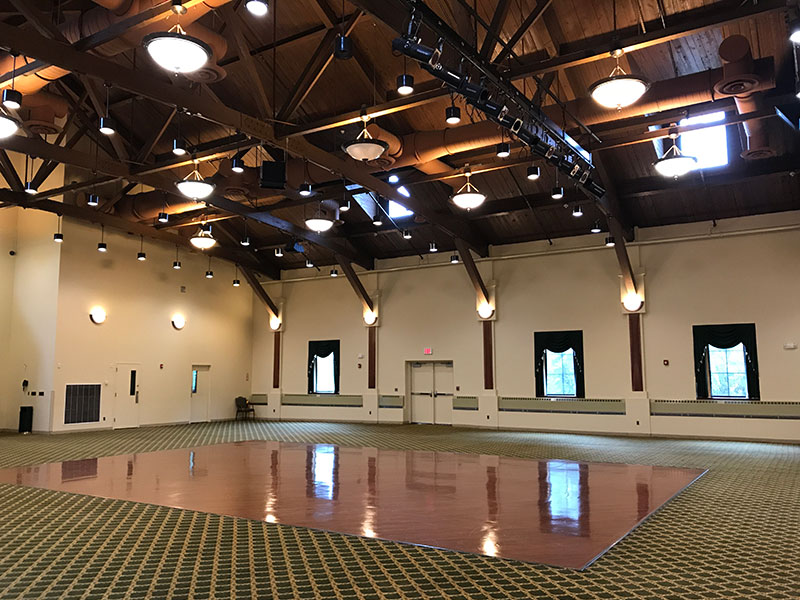 Just envision your special celebration decorated and held in this great space.